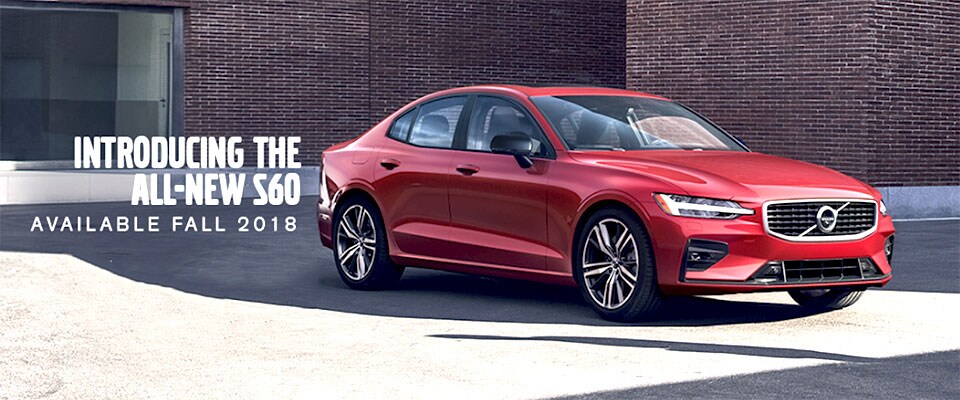 Designed to take you far

We are rewriting the driving story with the all-new Volvo S60 sport sedan. Intuitive technology meets performance with a sophisticated chassis that balances comfort and control creating a unique and dynamic driving experience. The all-new S60 puts you at the center of it all with a selection of spirited driving modes that stir the soul. The interior is tailored around you - with rich materials, connected, easy-to-use technology and human-centric innovation that can only come from Scandinavian design.
  

Legendary seat comfort



Our seats are renowned for their long-distance comfort and provide support that leaves you feeling refreshed after any journey. Standard comfort seats have power height adjustment as standard. Contour seats - which are standard or optional depending on trim - provide even greater side support, as well as multi-directional lumbar support and an adjustable cushion extension.



The human touch



The center display features a portrait format to make reading information easy and reduces scrolling. The 9" Sensus Touchscreen has a special non-reflective coating, and is so responsive, you can even use it while wearing gloves.



 

 
 

Performance through innovation




The S60's innovative engines balance strong performance with low emissions and fuel consumption, and all engines feature turbocharging technology. The T6 engine also has a supercharger, for even more exhilarating performance. Power is sent through a smooth-shifting 8-speed Geartronic automatic transmission with steering wheel-mounted paddles on the R-Design variants.


The all-new S60 is the new standard for those who think a little differently about how a sport sedan should be.  The unique, bespoke treatments as well as the performance found in the all-new S60 are the pinnacle of Scandinavian design and ingenuity.  True to its heritage, the all-new S60 is equipped with the most comprehensive safety suite available in its class.  We proudly craft the all-new S60 in our new state of the art manufacturing facility in Charleston, South Carolina. 

Be among the first to get this special car.  Order yours today!