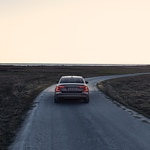 If you're like many of our customers at Volvo Cars Ontario, you're looking for a vehicle that will perform well for you. The Volvo S60 is a sedan that shines when it comes to performance, so we think you'll be pleased with what it has to offer.
The base model is quite advanced. It runs on a turbocharged, 2.0-liter engine that can generate 247 horsepower and 258 pound-feet of torque. As you drive around Ontario, you can count on the eight-speed automatic transmission doing its job effectively. It's your choice whether you get a new S60 with all-wheel or front-wheel drive.
The other options are intriguing, too. The S60 Recharge is a plug-in hybrid that comes with a total of 400 horsepower and 472 pound-feet of torque. It's pretty incredible how powerful this car is, and the good news doesn't end there. The S60 Recharge Polestar Engineered can make up to 455 horsepower and 523 pound-feet of torque.