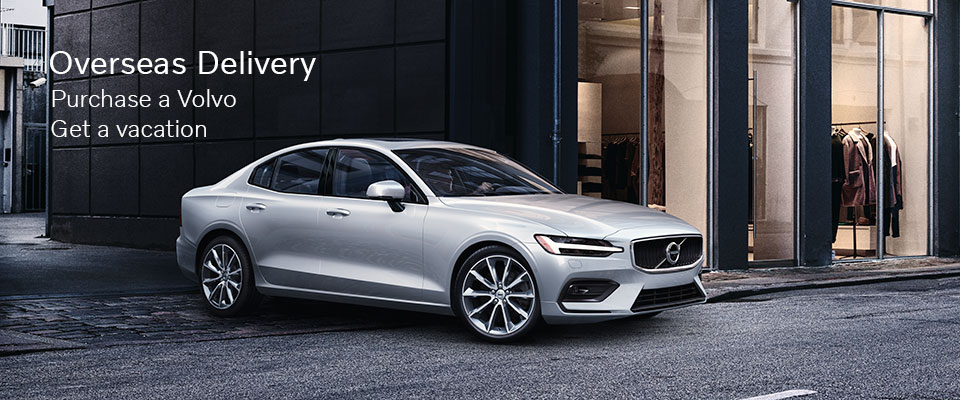 Your exceptional delivery adventure begins here

The Volvo Overseas Delivery Program is a first class experience designed for you by Volvo.  Included in the price of your Volvo is an unforgettable journey to Gothenburg, Sweden - where Volvos are born. 

Included are:
Two round-trip tickets to Scandinavia - enjoy premium seating with our preferred airline SAS along with lounge passes* and priority boarding.
One night stay at the Clarion Hotel Post in Gothenburg - located in the heart of the City in the Central Square.
Home shipment services - to your local U.S. Volvo dealer.
Assistance from an Overseas Delivery specialist - to plan an amazing journey with your new Volvo. Overseas Delivery travel planning courtesy of Corporate Travel.

Complimentary insurance coverage - up to 15 days of European car insurance, including temporary Swedish registration
*Lounge Passes in the US are only available at Newark International and Chicago O'Hare airports.