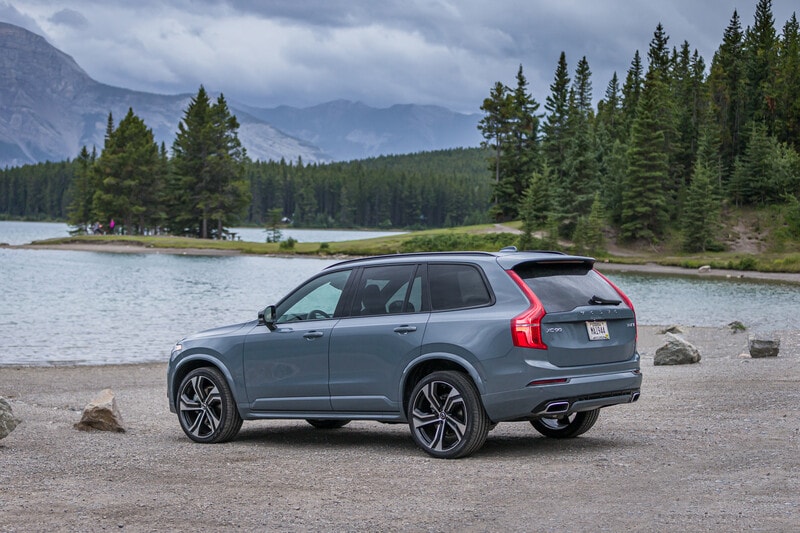 Volvo Cars has one of the most ambitious climate plans in the car industry. We aim to reduce our CO2 emissions per car by 40 percent between now and 2025, a first tangible step towards our long-term goal of becoming climate neutral by 2040. We realise that electrification alone is not enough, and so our climate ambitions go beyond radically reducing tailpipe emissions through all-out electrification. We will also tackle carbon emissions in our manufacturing network, our wider operations, our supply chain and through our approach to recycling and reuse of materials.
 


A brand for people who care about people and our world

As a human-centric car company, we are a brand for people who care about other people and the world in which we live. 

This is at the core of our business and of our approach to sustainability. Our commitment is about re-thinking sustainability, and goes beyond our operations and our cars, and into society. It makes us think again every time we take decisions that affect the world and the lives of people.

There is a Swedish word that means "caring" and "consideration", but also importantly "to think again". The word is "omtanke" and summarizes our way of protecting what's important to you.

  
 

Pioneering responsible business

Volvo Cars is a proud founding member of the UN Global Compact, a voluntary initiative to implement universal sustainability principles.

Since 2000, we have endeavored to observe the Ten Principles of the Global Compact - including the adoption of a precautionary approach to environmental challenges. We are also committed to supporting the Sustainable Development Goals which guide our approach as a business.

  
Volvo Cars commitment to ethics, quality and environment

Volvo Cars is committed to ethics, quality and the environment. Our Quality and Environmental Management Systems cover all our activities, products and services, and we hold ISO 9001 (Quality) and 14001 (Environment) certificates for our major global operations. We work with external stakeholders to ensure that we fulfill internal and industry-common standards, and continually strive to do more.
Ethical Leadership
Volvo Cars is proud to have been recognized as a 2019 World's Most Ethical Company® by the Ethisphere Institute for the third consecutive year. Ethisphere institute is a global leader in defining and advancing the standards of ethical business practices. This is a welcomed acknowledgement of our comprehensive Compliance and Ethics Programme which aims to ensure that our employees and our business partners act responsibly and ethically. Volvo Cars is committed to fostering a culture of Ethical Leadership.
Our code - how we act
At Volvo Cars, it's not just about what we do, but how we do it. Consideration for others is paramount and our strict code of conduct ensures that we conduct business in an ethical and responsible way.
Hours
Monday

7:00 AM - 7:00 PM

Tuesday

7:00 AM - 7:00 PM

Wednesday

7:00 AM - 7:00 PM

Thursday

7:00 AM - 7:00 PM

Friday

7:00 AM - 7:00 PM

Saturday

Sales 8:00 AM - 7:00 PM Service 8:00 AM - 4:00 PM

Sunday

10:00 AM - 6:00 PM Sales Only