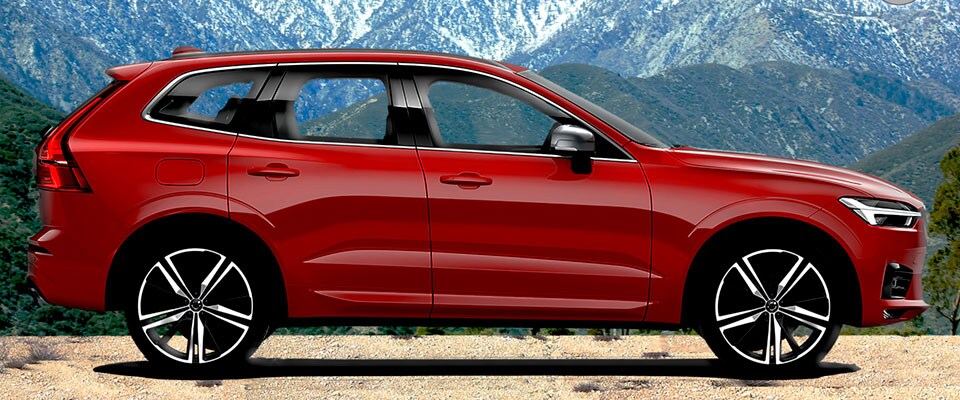 Redesigned for the future

Agile, bold and intuitive, the all-new 2018 XC60 was created with you in mind.  Crafted from natural, sophisticated materials, the XC60 is the epitome of modern Scandinavian design.  Reclaimed driftwood, hand stitched leather and thoughtful details  combine to make every journey an occasion. There's no learning curve when it comes to accessing navigation and entertainment, interacting with your XC60 is second nature   With the available Bowers & Wilkins sound system, the crystal clear sound makes for a very immersive experience allowing you to hear your music as the artist intended it to be.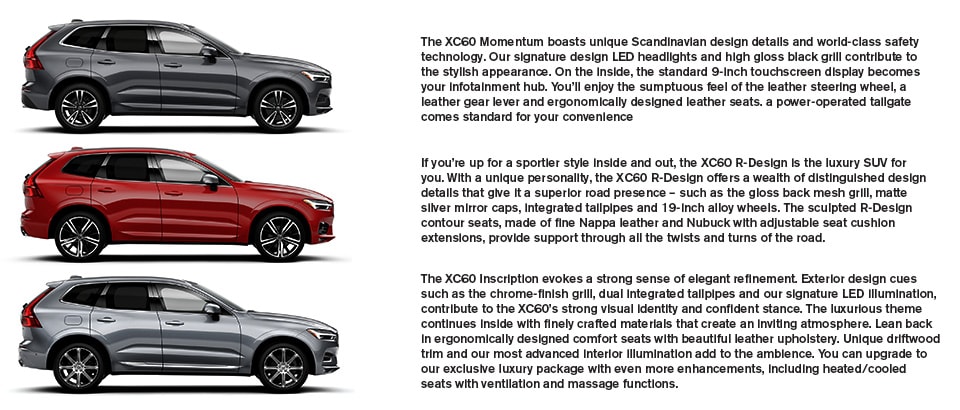 Power without compromise

The XC60 comes with our top-of-line T8 Twin Engine powertrain, a plug-in hybrid that gives you high performance, efficiency and low emissions. With 400 horsepower and 472 lb. ft. of torque, our turbocharged and supercharged Drive-E engine, combined with our smooth, advanced 8-speed automatic gearbox and powerful electric motor, offer the capability of a much larger engine but using much less fuel. The engine drives the front wheels and the electric motor powers the rear. This gives instantaneous acceleration and on-demand All-Wheel Drive (AWD) functionality when you need it.
The XC60 is also available with our high-performance T5 and T6 powertrain engines for an exhilarating driving experience.